Double Arrow Ranch Landowners Association
677-2030
Architectural
Guidelines
Phase 1
Phase 2
Phase 3
Phase 4
Phase 5
Phase 6
Phase 7
Phase 8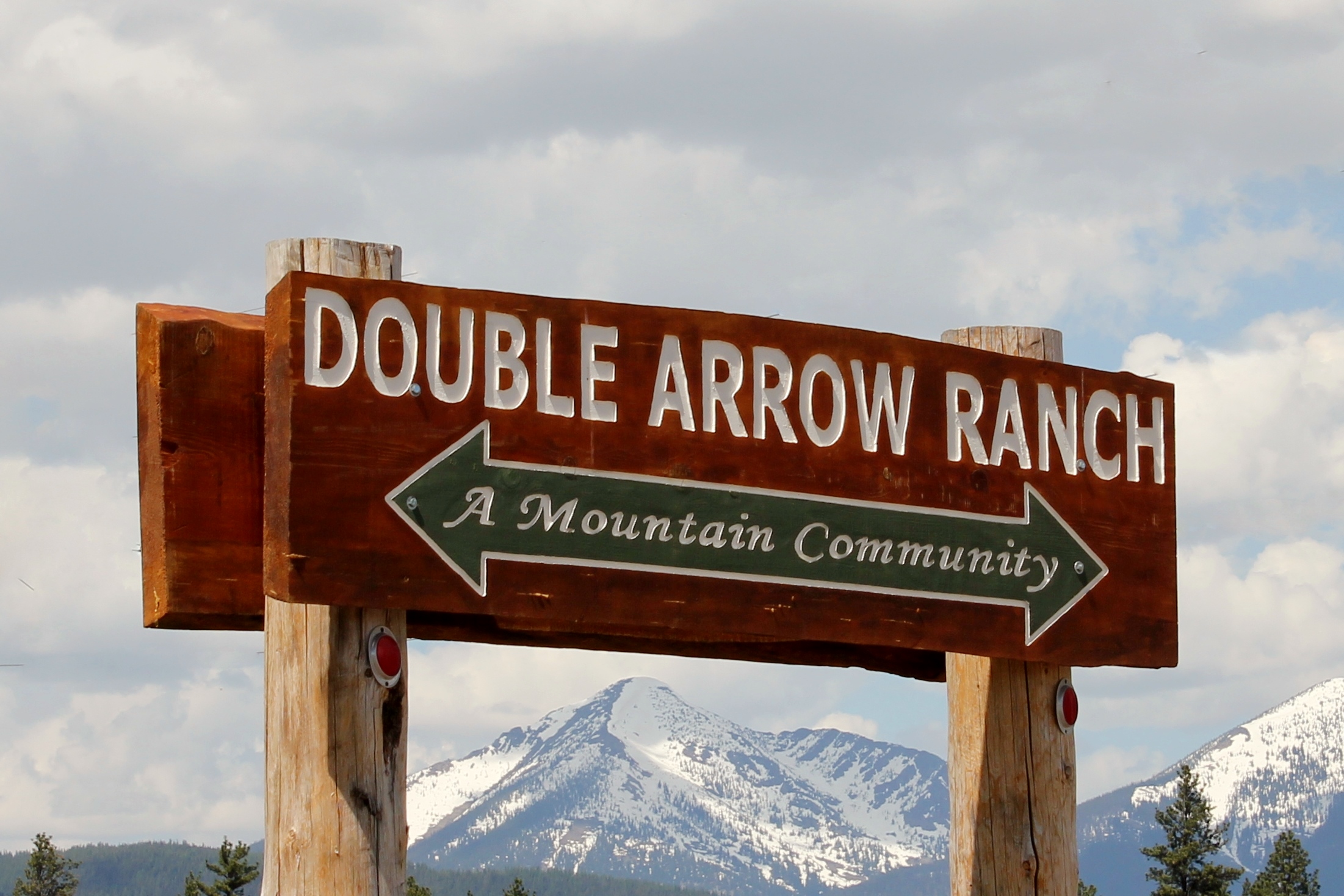 Double Arrow Ranch was the first commercial dude ranch located in Seeley Lake. Established in 1929 after it was bought by Jan Boissevain and Colonel George F. Weisel, the ranch was named after the brand on Mr. Boissevain's favorite horse. The horse bore the double-edged spear brand from the Spear Brothers Ranch in Drummond, Montana.
In the 1940s and 1950s the Double Arrow Ranch saw several owners and operators, including Hollywood film makers. It was purchased in 1958 by C.B. and Helen Rich, who had been outfitters and packers in eastern Montana for many years. They hauled in their Hereford cattle but saw their share of struggles trying to raise them here, eventually selling them and the ranch.
Over the next decade, ranch ownership changed hands, with each subsequent owner working to repair and restore the cabins. Through these transitions, the decision was made to subdivide the ranch, leaving only about 2,000 acres of the ranch intact.
Today, the Double Arrow Ranch is a planned, mountain community located in a second growth forest on the edge of Seeley Lake. There are over 740 residential lots (ranging from 1 to 10 acres). There are over 150 acres of common areas and 32 miles of maintained roads. Houses and outbuildings are built in a rustic style with natural finishes and colors. Limited fencing is permitted and owners are encouraged to thin timber stands, especially those affected by the pine beetle epidemic. There are architectural and fire safety guidelines that ensure development is in harmony with the natural beauty of the forest.
For more information on the Covenants and Architectural Guidelines on Double Arrow Ranch, please use the links to the upper left or visit their website at www.DARLOA.com.